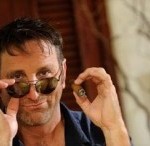 Written on December 20, 2014
In the spirit of giving this holiday season, the Brian Gay Invitational was a huge success!… PGA Tour winner Brian Gay had his annual charity golf event for the Florida Hospital for Children recently. I have had the good fortune of being invited to participate in dozens of high profile celebrity events over the past 15 years, The BGI 2014 was one of the very best! From the first class Diamond Resort International property, Mystic Dunes, to the A-list celerity participants, to having Country Music star Chis Young perform on Saturday night, it made a killer weekend for everyone in attendance! As usual I spoke with most of the sponsors and participants while I drove the par 4 10th hole on the Mystic Dunes Golf Course. Everyone was thoroughly impressed with all the festivities, amenities and fun. They were so inspired they sounded off to the incredibly generous tune of $805,000 to the Florida Hospital for Children fund!!!
When my family and I arrived at the Mystic Dunes Golf Resort we were greeted as major stars. Unlike most of the dated looking uncomfortable resort condos in which we have stayed in the Orlando area, the king sized suite we were in was modern and very well decorated. It felt like we were at five star Florida resort. The incredibly comfortable and spacious master bedroom, the two queen beds in the large second bedroom, the large flat screen TV's, spacious kitchen/dining area and the picturesque views for the balcony ensured the entire family enjoyed an amazing stay at this highly rated Diamond Resort International Property. I would definitely recommend a special trip to this golf resort destination outside of Orlando, Florida.
The Florida Hospital for Children is a world class children's health care facility specializing in quality family care and fun life experiences for all the kids receiving treatment. A partnership with the local Disney World Theme Park allows for unique and rewarding family time with other families sharing the same difficult journey as theirs. The funding provided by events like the Brian Gay Invitational help assist in bringing the very best in Specialized Medicine to each and every child during their stay. Supporting these much needed events and serving a small role in making the experience better for all has been my great pleasure over my career.
Thank you Brian and Kimberly Gay, Florida Hospital for Children, and Diamond Resorts International!! It was a wonderful way to jump start the Christmas spirit in all of us. As my family and I prepare for this coming week we want to wish everyone the very best and safest holiday season. Cheers and Big Nuggets! The Mobleys
Please click on the pictures below to learn more…