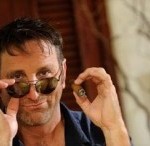 Written on January 11, 2015
College Football is not the only place the SEC dominates these days. The Hyundai Tournament of Champions featuring the past years PGA Tour winners is the tour stop this week and is loaded with SEC stars… Bubba Watson, Chris Kirk, Russell Henley, Brian Harmon, and Brendon Todd lead the charge of five Georgia Bulldogs. Along with reigning FED Ex Cup Champion and Florida Gator Billy Horschel, who is joined by fellow alumni Matt Every, Camilo Villegas and UK stand out J B Holmes, the powerhouse SEC dominates the 34 man field with nine. That's nearly twice as many as any other conference and equal to the rest of the world. Very impressive considering golf is a worldwide sport! Second place goes to the ACC with five total and the PAC 12 has four to round out the top three. The rivalries that exist between schools was brought to the attention of the viewers yesterday when Florida alum and long time NBC announcer Gary Koch jokingly should disdain interviewing all the Georgia Bulldogs and great relief when he finally got to the painfully shy and awkward interview of fellow Gator Matt Every. But there is no rivalry between players to speak of for the College Football Playoff National Championship because the alma mater of the great Jack Nicklaus, Ohio State, failed to produce a representative. Oregon's Ben Crane will have to find extra motivation somewhere else… Maybe he can set a precedent with a win earlier in the day for his beloved Ducks.
Like in College Football, the SEC has won the majority of the last nine NCAA Men's Golf National Championships. Four different schools have taken home the coveted title: Georgia(2), Florida, Alabama, and Arkansas. Thus proving that these programs know how to produce winners… Maybe the Ryder Cup Task force should recruit more SEC players! This is not surprising however. With great weather that allows for year round golf and world class facilities for every player, each team can have a PGA Tour farm system at each institution. Making it nearly impossible for the northern conferences to compete for the best talent top to bottom. Their only hope is to capture one or maybe two 5 star recruits and as with any TEAM sport, depth matters.
Since both the PGA Tour's Tournament of Champions and the NCAA Football Championship are decided on Monday I predict the University of Oregon will not sweep. Instead the underdogs will prevail… Drake University's own Zach Johnson will hold on to his 36 hole lead and The Ohio State University will continue their Cinderella run for their eighth National Championship. The Midwest needs something good to happen because it certainly isn't the weather!