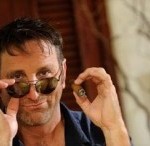 The Case of Florida State University Football…
Written on November 26, 2014
As you all know there are few things I am more passionate about than college football. Especially my Auburn Tigers and the SEC! But I decided to take a few steps back and look at the real picture for the upcoming College Football Playoffs. Let me start by saying I have always said that Florida State University should be in the SEC and I have always been a quiet fan of the Seminoles because of the close proximity to my home town in southeast Alabama. In an effort to be unbiased I decided to look at the numbers to decide who I think SHOULD be in the final four. Since all teams in the Power Conferences play 67 per cent of their games in conference against the same teams year in and year out, I thought this should be factored in along with out of conference games.
Currently there are 2 one loss teams the Committee have ranked above the undefeated 'Noles. This being the case, let's look at all the one loss teams in the top 7 on the College Football Playoff Rankings (CFPR). The FSU Seminoles earned their 2013 National Championship by drumming every team they played during the regular season, which was against the mediocre to poor level of competition that exits in the ACC Conference. Then they followed that up with a last minute, impressive victory over my beloved Auburn Tigers in the final BCS Championship game. They did it with precision execution, consistency, and overwhelming talent at all the skill positions. Combined that with one of the best coaching staffs in college football and you are virtually assured of a national championship… Just ask Nick Saban at Alabama! But 2014 is a new year. However some things ARE the same… They still have the best quarterback in Jameis Winston, All American receivers like Nick O'Leary and Rashad Greene, Jimbo Fisher is still the coach and the ACC is below average to poor in football.
Here's how the numbers break down so far this year. The ACC teams have combined for 15 out of conference losses (OOCL) with 9 non power conference losses (NPCL). Compare that with the rest of the Power 5… Big 10, 14 OOCL/ 5 NPCL; Big 12, 8 OOC/ 2 NPCL; PAC 12, 5 OOCL/ 2 NPCL; SEC, 3 OOCL/ 1 NPCL. While FSU's average margin of victory (AVM) in conference last year was 39.0 points/ game against ACC opponents with a combines winning percentage (CWP) of 54%, this year's AVM is just 13.6 points/game against a conference with a CWP of 51%. The conference, which is by far the worst of the POWER 5, is a little less competitive than last year and FSU is no where close to as good.
Oh yeah… you want to know how the one loss teams stack up? Well the Big 10 representative Ohio State's in conference AVM is 22.7 against CWP of 58%; The two Big 12 standouts, Baylor and TCU have AVM's of 20.8 and 16.4 against CWP of 52% and 59% respectively. The PAC 12 leader Oregon's AVM is 17 against a CWP of 53%. While the SEC candidates, Alabama and Miss St hold the lead with AVM's of 14.4 and 14.8 against opponents CWP of 64% and 59%.
As I see it, the ACC is highly overrated as a Power 5 conference and should not carry the same weight as the other 4. Florida State's undefeated record isn't much better than Marshall's or Boise State's in years past. Given the dramatic weak conference showing their undefeated season should be equal to or less than any strong one loss team from one of the Power 4. AS the numbers show the CFPR should be Alabama, Miss St, Ohio State, TCU, Oregon, Baylor, and FSU.
… Happy Thanksgiving and Good Luck to all this rivalry weekend! War Damn Eagle!